What is needle felting and how does it work?
Author: Laura Date Posted:26 February 2023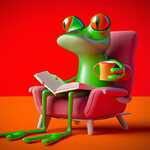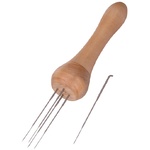 Welcome to the wonderful world of needle felting! If you're not familiar with this fun and creative craft, let us introduce you to the basics.
Needle felting is a technique where you use a special needle to interlock and compress wool fibres, creating a three-dimensional shape or design. The needle has tiny barbs that catch the fibres and tangle them together, allowing you to shape and sculpt the wool as you desire.
At Crafty Frog, we're proud to carry Ashford's needle felting supplies, including felting needles, needle felting punches, kits, and needle felting foam. Whether you're a beginner or an experienced needle felter, we have everything you need to start your next project.
One of the great things about needle felting is that it's incredibly versatile. You can make a wide range of objects, from small decorative items like flowers and animals to larger sculptures and clothing items. The possibilities are endless!
If you're new to needle felting, don't worry. It's easy to learn, and with a little bit of practice, you can create impressive results. The key is to start with simple projects and gradually build up your skills.
When you're needle felting, it's important to take safety precautions to avoid accidentally pricking yourself with the needle. Always work on a stable surface, keep your fingers out of the way of the needle, and consider wearing gloves or using a finger guard to protect your hands.
At Crafty Frog, we love needle felting, and we hope you will too. With our selection of high-quality supplies and expert advice, you'll be on your way to creating beautiful and unique wool creations in no time. So why not give needle felting a try? It's a fun and rewarding craft that's sure to bring a smile to your face. Happy felting!
Check out our products at Spinning & Weaving Needle Felting (craftyfrog.com.au)
Including a Free PDF download "Learn To Felt" Learn to Needle Felt (craftyfrog.com.au)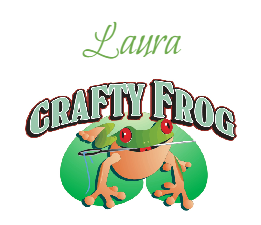 ---
Leave a comment