Crafty Frog's Busy Week: New Needle Felting Kits, Stock Delivery Challenges, and Catching Up with Friends
Author: Laura Date Posted:19 March 2023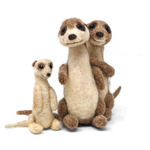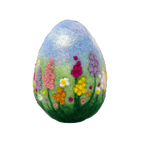 New Needle Felting Kits: Satisfying and Reusable
What a week it's been at Crafty Frog! We were thrilled to open our packages from overseas and reveal our new range of needle felting kits. From beginners to experienced needle felters, these kits are simply beautiful and have been flying off the shelf. One of our happy customers even commented, "It is so satisfying to stab something repeatedly. Helps take the frustration out!"
Stock Delivery Challenges: Sea Freight and Rising Costs
As we've been processing all the new stock arriving from our hardworking team member Leigh, we've been wondering why our
stock is taking longer to arrive these days. After chatting with one of our wholesalers, we learned that air freight costs have quintupled! That's right, five times higher!
So they've had to switch to sea freight, which takes longer. Plus, with the global economy recovering from recent shocks, we've seen continual increases in the cost of new stock.
Here at Crafty Frog, we always try to keep our prices reasonable, but we do have to pass on at least some of these increases to our customers. We're sorry for any disappointment this may cause.
Catching Up with Friends: Listening and Improving
On a more positive note, it's been a joy to catch up with more of our old friends this week. I missed them so much during 2022 and it's lovely to hear their stories and receive their input. At Crafty Frog, we always take our customers' feedback seriously and transform it into actions, so your visit to our shop will be a happy and memorable one.
---
Leave a comment