Business Awards Dinner
Author: Laura Date Posted:28 March 2023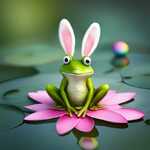 Attended the 2CA/2CC Maximum Impact Awards at the Yarralumla Yacht Club last Friday night and had a lovely time meeting some wonderful people! Tony from Exquisite Jewellers at Holt was quite a character. Chris from Goodyear Tyres at Fyshwick was interesting, with a great outlook on life and business I especially enjoyed meeting Trudy (hubby owns Haig Park Service Centre, Mitchell). She mentione dthat had read all the wonderful reviews about Crafty Frog and promised to visit us in the near future. It was great to hear that so many other businesses knew of Crafty Frog and that we have a wonderful repuration in the wider Canberra area.
At Crafty Frog, we have many elderly and immune-compromised customers, so we require everyone to apply hand sanitizer when entering the store (yours or ours!). This is a minimum requirementthat we have inplace to protect our vulnerable customers. We hope that everyone understands and cooperates with this measure to help keep our community safe.
Stock continues to arrive daily, and staff are working flat out to keep the shelves stocked. The shop has been getting busier, and we appreciate everyone's patience as we deal with customers waiting to be served. Although we have had a few customers leave before we could assist them, please know that we do not intentionally ignore people and will get to you as soon as is humanely possible.
We apologise for the lack of parking last Saturday. Our neighbouring businesses held a function and unfortunately filled all the car spaces. We're sorry if you drove out to see us last Saturday and had to leave because you couldn't fnd a parking spot.
Many of our wholesalers are advising of upcoming price increases, which can have an impact on you. As a small business, we understand this and hold our current pricesfor existing stock. However, we will have to increase for new stock as it arrives.
Easter will soon be upon us, time to enjoy this special time with friends and family.

Until next time, Happy Crafting!

Laura
---
Leave a comment